Bed and breakfast Pension Heino – Saas-Grund / Saas-Fee
Small but cosy bed and breakfast or halfboard in Saas-Grund next to Saas-Fee, Valais.
The well-seasoned traveller knows the best deals come from booking directly on the hotel website.
10 reasons to spent your holiday with us
we are looking forward to welcome you at our place.
we are looking forward to welcome you at our place.. We will start the summerseason on the 12th of June till the 23rd of September 2023
Your benefits at Pension Heino:
Free parking in front of the hotel
WIFI all over the hotel
Tea and coffee in the TV-Lounge
All rooms with ensuite bathrooms, most rooms with a balcony
New big comfortable box spring matrasses
Saastalcard with your check in, for free bustransportation within the valley
In summer free access to most cablecars with your Saastalcard
To start the day: breakfastbuffet with homemade jams, fresh bread and lots of mueslie.
Don't miss out on our dinners (please book in advance)
In the centre of Saas Grund, but away from the main road. Quiet!
But most important, we love to be your host!
Check-in from 14.00 till 21.00. The reception is closed from 11.00 till 14.00
Winter ski or hikingdeals from CHF 430.- pp
Saas Grund / Hohsaas, a small but fine ski area 1550-3100m
Saas Grund is a manageable place and is located at 1550m in the Saas Valley. We consciously focus on relaxation and rest. Gatherings are also avoided on the ski slopes due to the high transport capacities at the lifts. Comfortable 6-8 person gondola, only for your family or friends. Queuing is mostly a foreign word here. Look forward to quiet and relaxed days with friends or family when you spend your vacation in our snow-sure ski area of ​​Hohsaas.
Take a look at our package.
---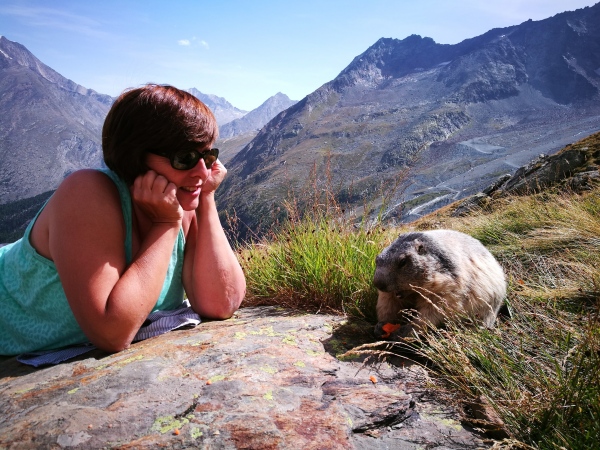 For breakfast we offer you a big variety of fresh foods which will make you happily get out of bed. We have different types of fresh bread from the local baker and the typical Ryebread from the valley, also a big variety of homemade jams, lots of different cereals, creamy yoghurt from te aletsch creamery, a choice of swiss cheese, orange juice and of ciurse a good cup of coffee or tea to start your day of right. Come and enjoy this luxury breakfastbuffet.
For dinner we like to suprise you every night with local delicatesses. We offer a 3-4 course meal every night with a salad bar and a different dish every night so you can get to know our local cuisine. Who doesn't lova a nice smelling roast, raclette or a wonderful swiss stew. Boredom never arises and the wishes of our guests will be happily fulfilled.
Book your dinner with us on halfboardbase in advance so we can assure your meals. We also prepare vegetarian, gluten- and lactose free meals.
By public transport
Travelling by train, you will quickly reach the Saasvalley due to the new NEAT-tunnel reaching Visp from Basel-Zürich or Geneva within 2 hours. Every halfhour there is a bus leaving for Saas-Grund from early in the morning till 22.40 from Visp. Also for those flying into Switzerland.
The busstop you get off is called "Schulhaus", you will find the pension Heino 50 meter from the busstop . Also the skibusses for Saas-Fee will be leaving from these stop every 10-15 minutes to cover the last 4km up to Saas-Fee
By car
The fastest way into the valley coming from the north is by going past Bern and through the Lötschbergtunnel. Coming from the east you can take the Furkatunnel or in summer the Furkapass (don't forget its closed in winter!), coming from the south you will cross the Simplonpass and from the west you will travel along the lake of Geneva and the river Rhône. All ways are leading you to Visp from where an alpine street will bring you up into the mountains to Saas-Grund.
---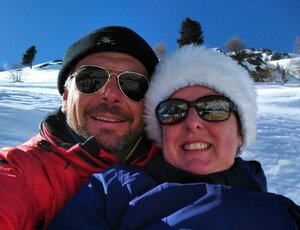 In our lovingly and personally managed guesthouse Hotel Pension Heino in Saas Grund you will find a heartful hospitality,
comfortable rooms all with private facilities, mostly with balconies.
We speak your language and another 5
Toplocation: central, off-street, near the shops and cablecarstation Hohsaas and 4 km off Saas-Fee
Saas-Fee is a top Swiss Ski Resort and only 15 minutes by bus
The Saas Valley is surrounded by no less than eighteen 4,000-metre peaks! . Perfectly groomed ski slopes reach from 3,600 metres a.s.l. right down to the villages. It has just been rated as the Alpine ski resort with the most reliable snow cover. On top of that, we also offers plenty of other winter sports opportunities such as sledging, ice climbing, snowshoe trails, winter hiking, Bavarian curling, cross-country skiing and much more.
The Saasvalley during the summer months. The 4,000-metre peaks, via ferrata trails, hiking trails and biking routes all offer hundreds of opportunities for fun and memorable days in the mountains. The Saas Valley has it all: sunshine, free cableways, a unique landscape of mountains and glaciers, and a wealth of wellness and culinary delights.